Skip to Content
Tucson Family Thrives With Support of Strengthening Families Program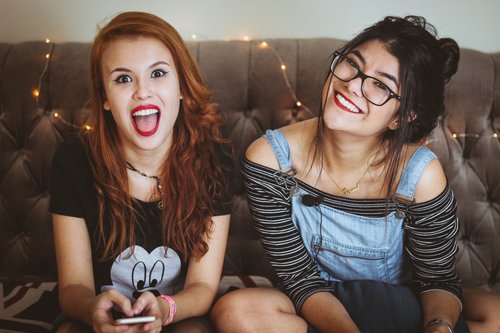 Child & Family Resources' (CFR) Strengthening Families program is an opportunity for families to build on their basic family communication skills, parenting and family management. This internationally-recognized, free family program works with youth ages 10-14 and their parents/caregivers through teen/parent breakout sessions, and workshops that bring everyone together.
Recently, CFR had the opportunity to work with the Browns* family. The Browns family includes grandma, auntie, 2 young ladies and an infant. When the family first started coming to the weekly sessions there was hesitancy from the two young ladies. Both were very quiet and didn't want to participate. However, the family wanted to learn how to better communicate with one another, but just needed help learning how to do so. Through Strengthening Families weekly sessions, the family learned about love & limits, house rules, encouragement, good listening skills and effective communication. Amazingly, after several sessions sitting down separately and as a family, the family grew in these areas and learned how to communicate positively and effectively with one another.
This encouraged both young ladies to become more open to talking about how stress impacts their daily lives and the problems that they're facing. They also learned how to set small achievable goals. Likewise, grandma and auntie were willing to learn new skills during the parent sessions. This would help them to implement structure and boundaries while showing love and managing the family. Together at home they were practicing the new parenting skills they'd acquired and making each week a learning opportunity. They also made it a priority to spend family time together. They had dinner and weekly meetings that would help keep the family on track. Upon graduation, the family expressed gratitude to CFR staff for their time and willingness to work with them, helping them become a stronger family.
Because of your support, CFR is able to help families just like the Browns! Strengthening Families engages families to build five key Protective Factors, including: Parental resilience; Social connections; Knowledge of parenting and child development; Concrete support in times of need; and Social and emotional competence of children. Just this past month, CFR had 11 families graduate the Strengthening Families program, including a total of 14 parents/guardians and 14 youth ages 10-14 years old. Thank you for supporting Child & Family Resources!
*Name changed to protect privacy.
We build strong communities where children can reach their full potential