Skip to Content
Make an Impact on Arizona Communities
Who doesn't want to make a positive impact on their community? When you work at Child & Family Resources, you'll have an opportunity every day to improve the lives of those around you. The teams at our offices throughout Arizona are made up of diverse individuals that reflect their community and are dedicated to helping others. Whether you're looking for part-time employment or a full-time position, find your home with us. You can make a difference!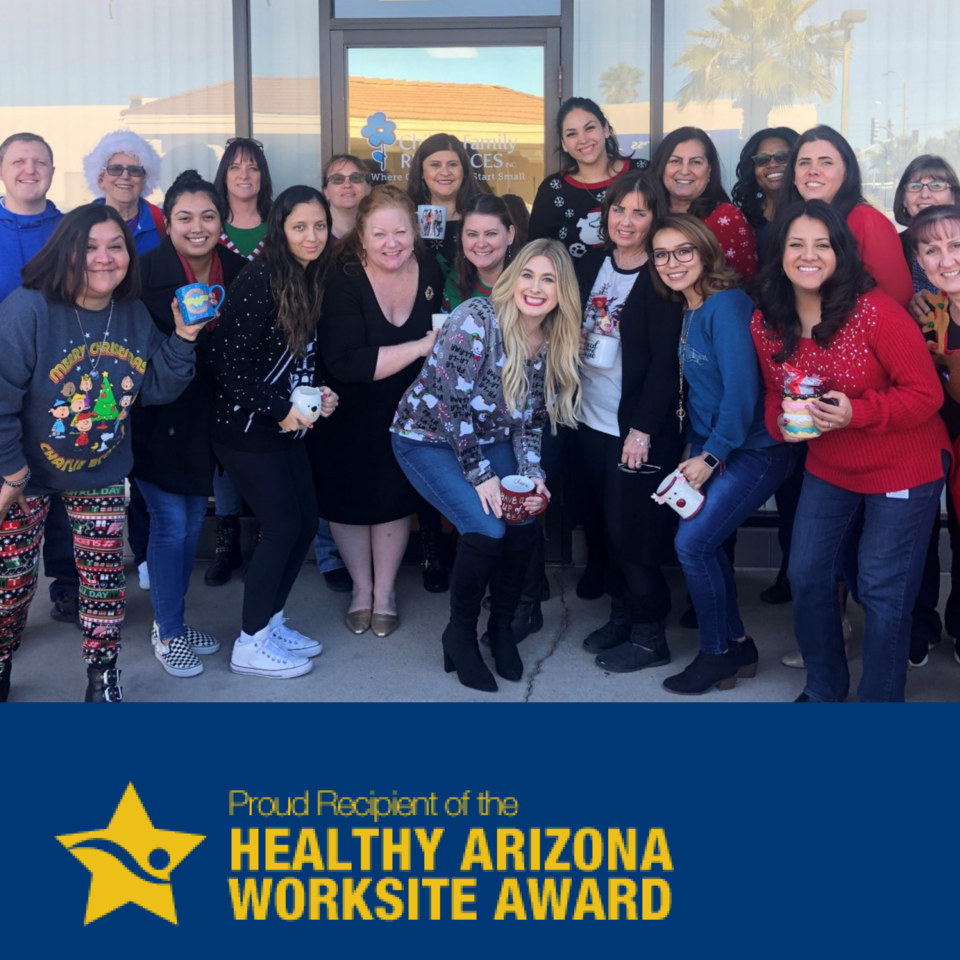 Learn More About Current Job Openings
We're always looking to add new voices and experiences to our team. If you're interested in working with us, take a look at our current job opportunities. We welcome applicants who have previously served in AmeriCorps, the Peace Corps, and other national service organizations. Still, we're always happy to see applications from anyone who is compassionate and ready to help others.
Child & Family Resources is an Equal Opportunity Employer, and it is against our policy to discriminate based on any classification protected by applicable laws.
Through UnitedHealthcare, UMR, and HealthSCOPE Benefits creates and publishes the Machine-Readable Files on behalf of Child & Family Resources. Access Files Here
What We'll Bring to the Table
We strive to make Child & Family Resources an incredible place to work, and we want to ensure our team members have access to excellent benefits. Our employees enjoy a dynamic work environment and an organizational culture that values work/life balance. Plus, we offer competitive pay and benefits to recognize you for outstanding contributions to our organization. Our full-time employees are also eligible for the following benefits:
Health Insurance
Dental Insurance
Vision Coverage
Long-Term Disability Insurance
Life Insurance
401(k) Retirement Plan
Section 125 Flexible Spending Program
Paid Time Off Program
Eleven Annual Paid Holidays
Start Your Application Today
Are you ready to make a difference? Apply to any of our job openings at our Arizona offices by filling out our online application form. Simply fill out the PDF, and save your changes with your name and desired position as the file name. Then send the completed PDF via email to our Human Resources department. If you'd like to expand on your background and experience, feel free to attach a cover letter and resume as well. Once we've reviewed all applications, we'll contact select applicants for interviews. We ask that you do not call us to inquire about the status of your application.
We build strong communities where children can reach their full potential