Skip to Content
A Mother's Words of Thanks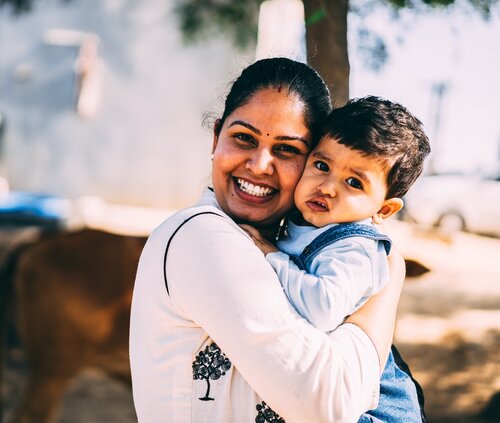 Annie is a new mother who reached out to our Healthy Families Program looking for a little help with her new son, but what she found was so much more than she expected.
"Being a part of Healthy Families has not only helped me become a better parent, but it has helped me become a better person. To track and follow through with my dreams and ambitions, becoming the best version of myself. I see my full self-worth, and can then pass that to my son, thanks to the help of this program. I feel as if I am the best version of the parent I have always wanted to be.
I have learned so many things about parenting that most people would look over. Healthy Families does not judge you, they support you. Any troubles you are having, or concerns you're stressing. They are there to sit and listen understandably while giving insightful advice, without overstepping any boundaries. I have never felt judged or looked down on, I have always been able to open up about any questions I have, no matter the severity."
Annie has shared her experience in hopes of helping other parents who are a bit unsure. Annie said "I recommend any parents with young ones to give Healthy Families a try. What they are doing is an amazing thing-reaching out to families to offer knowledge and support. To give them the proper resources to open up the community into their arms. I will forever give my thanks to my Family Support Specialist, for not only instilling me with the knowledge I sought after to become a better parent but to help me understand it all as well. She has been nothing short of supportive and amazing. And I feel a big part of my accomplishments are due to her. She's shown me that I am who I make of myself and that I can make anything I set my heart to. I'm proud that I can pass that onto my son. And I'm proud to be a part of the Healthy Family community."
If you or someone you know is interested in learning more about our Healthy Families Program, please visit Healthy Families to learn more or sign up today!
We build strong communities where children can reach their full potential