Skip to Content
Child & Family Resources Program Round-Up at the Zoo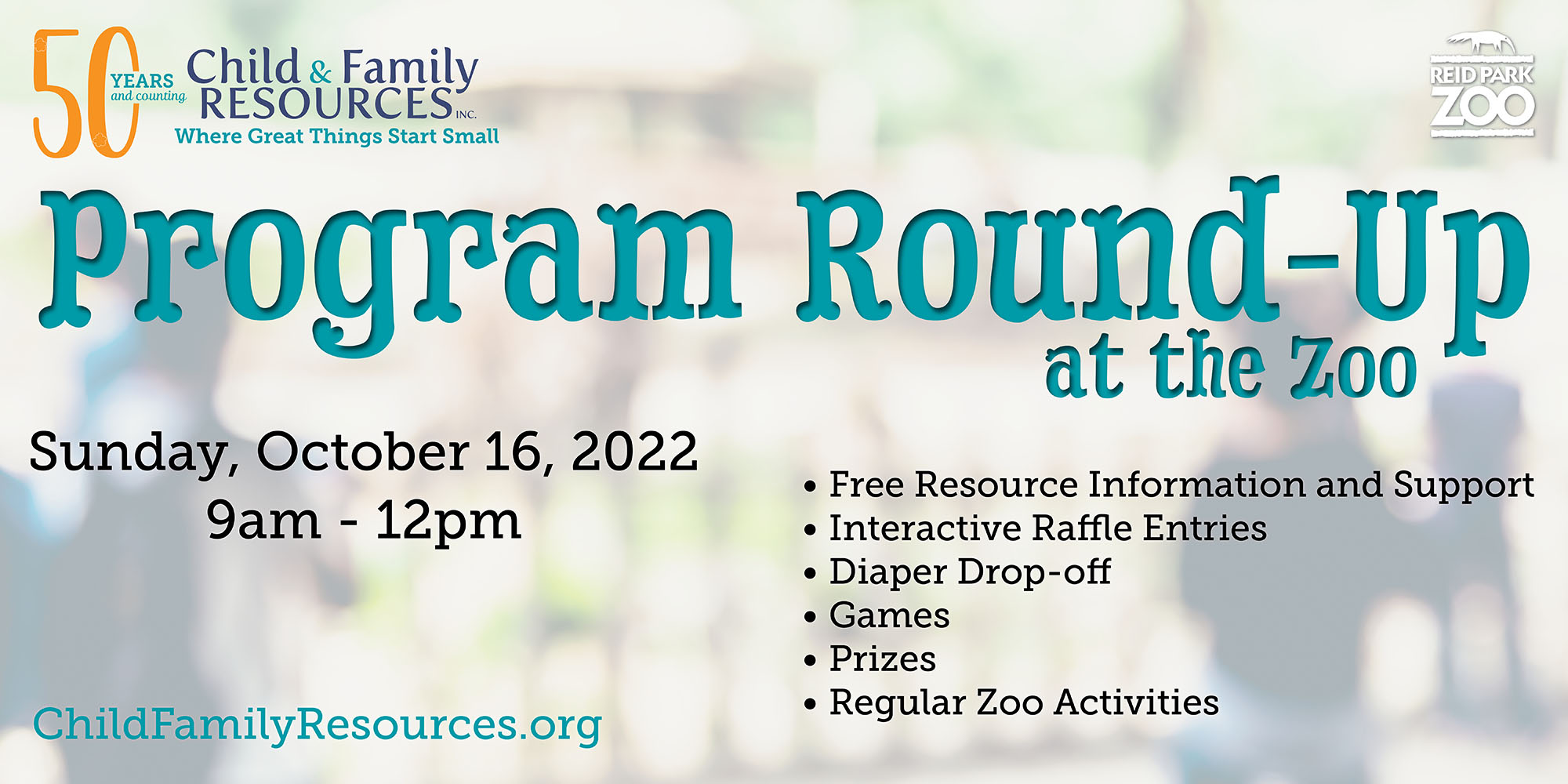 Child & Family Resources is home to a wide array of FREE programs and we want you to know all about them! We are hosting our first ever Program Round Up at Reid Park Zoo on Sunday, October 16, 2022.
Come learn about programming offered in Tucson and Arizona for babies, children, youth, teens, parents and caregivers, surrounded by the fun and adventure that the Zoo brings.
This event is free and included with Zoo admission.
Diaper Donation
Each package of diapers you bring and drop off at the Child & Family Resources table will gain you an entry ticket to our raffle and $1 off regular admission (up to four tickets)! We will be raffling baskets of toys, bikes, educational materials and more!
Resource Information
Staff from our Programs offered at Child & Family Resources will be located in the Zoo's Event Garden area to talk with you about your needs, offer support and educational tips, and play! Resource booths include: Healthy Families, Prevention Programs for Youth, Child Care Resource & Referral, Employment Opportunities with Child & Family Resources (Human Resources booth), CACFP, Quality First, Nurturing Parenting Partnerships, and Project Best.
Raffle and Survey
Enter to win some amazing prizes by entering our raffle. You can enter by donating a package of diapers, visiting booths and completing our punch card, and/ or filling out our survey located at our Human Resources booth.
Zoo Admission
This event is free for Zoo members and the general public who purchase a Zoo admission ticket. Our event will be centrally located in the Event Garden from 9am-12pm, but you may come and go throughout the Zoo as normal until 4pm (the Zoo's closing time).
We build strong communities where children can reach their full potential