Skip to Content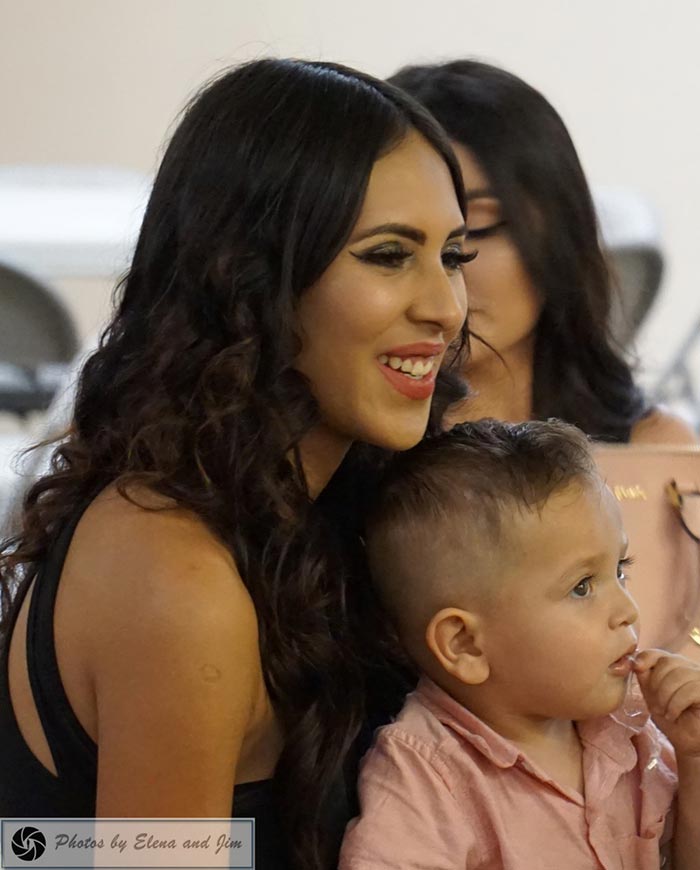 More than 100 friends, family, and supporters all came together on the evening of Thursday, June 23rd to celebrate the 2016 graduating class of the Maricopa Center for Adolescent Parents (MCAP), a program of Child & Family Resources. Held at Bethany Bible Church in Phoenix, the event celebrated the achievements of 15 young moms who showed courage and determination in completing their high-school education, learning life skills and healthy parenting skills, and preparing for college and career.
Interim Program Director Wendy Puga welcomed guests to the special occasion and introduced former MCAP Program Director Joy Leveen to take the stage. In candid and sometimes humorous fashion, Joy confessed that she had no grand words of wisdom to impart on the graduates – rather that they were already an inspiration to so many, and for them to never give up on their goals.
One by one, a handful of students took to the stage to share how much the MCAP program had meant to them, but each choked back tears, barely getting a few words out. Their deep gratitude and sincerity could be felt throughout the room. With more heartfelt remarks by Jocelyn Dustan, MCAP's Instructor, and Tabitha Fisher, Director of MCAP's Early Learning Center, the ceremony finished strong with the moving of the tassels and roaring applause.
Congrats to this Year's Graduates
Denisse Acosta
Emeli Bautista
Destiny Branch
Kristal Casas
Jessica Castillo
Jocelyn Castillo
Kaylanna Etsitty
Keniarely Gamez
Marisol Garcia
Erica Higgins
Arlin Lepe
Cristina Lopez
Breanna Skenandore
Esperanza Traslavina
Marisol Valencia
Thank You
The special evening wouldn't have been possible without the generous sponsorship of Fry's Food Stores and the donation of photography by Jim and Elena Thornton.
We'd also like to recognize the valuable support of the many corporations and individuals who have helped the MCAP Program change young lives for over 22 years. They include APS, the Helena Harvey Endowment via Arizona Community Foundation, Maine Community Foundation, TJX Foundation, Walmart, Intel, Diamondbacks Charities, Valley Anesthesiology Foundation, Phoenix Rotary 100, National Association of Women Business Owners Phoenix Chapter, Women's Enterprise Foundation, First Things First, Thunderbirds Charities, City of Phoenix Community Development Block Grant, and the Arizona Child Abuse Prevention License Plate Fund.
We build strong communities where children can reach their full potential