Skip to Content
Corner Office: No One Should Have to Choose Between a Loved One or a Job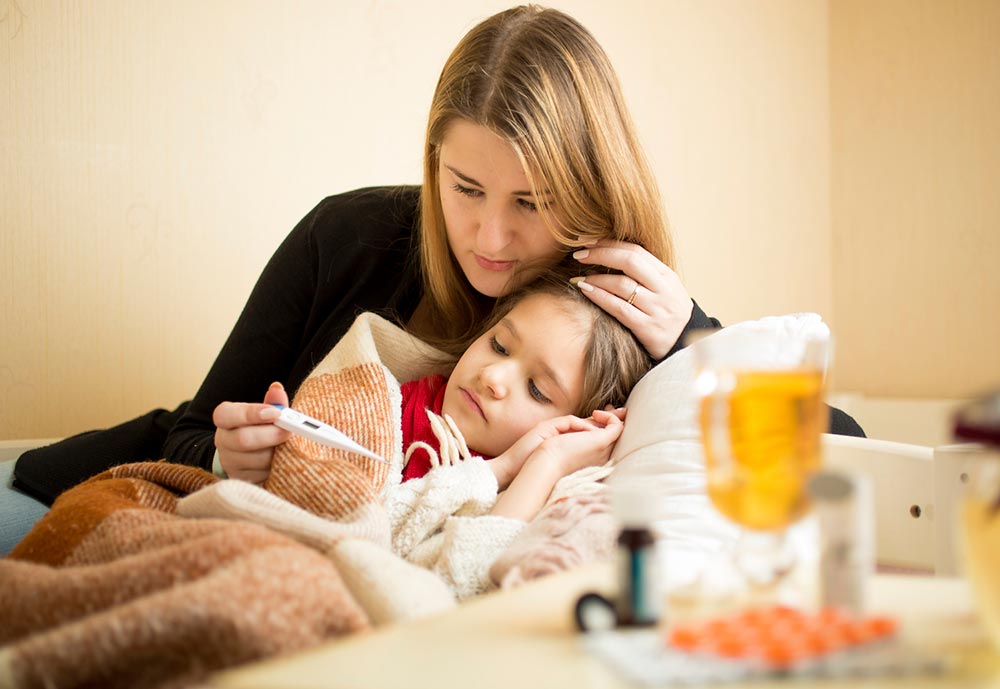 A letter from Eric Schindler, President, and CEO
Let's picture this: Maria Suarez, a single mother, is an employee at an agency in Tucson. Last Tuesday, Maria's six-year-old daughter, Diana, woke up crying with a raging headache and a fever of 102 degrees!
Luckily, Maria had some children's Tylenol in the house and was able to get Diana to take a big dose, along with some liquids. So she gave her a cool bath and Diana's fever went down. Maria got her daughter dressed, dropped her off at school with a reminder to take it easy at school, and go to the nurse's office if she didn't feel better. Of course, by lunchtime, Maria had a voice mail on her phone asking her to please call the school immediately to make arrangements to come get her sick child.
Maria delayed calling back. On the surface, it seems like she's a neglectful mother. Is she?
Consider what happens next. Consider how at two pm when she placed her call back to the school, her supervisor interrupted her conversation with the school nurse.
"Is your daughter sick, again?" her supervisor asked. "You can't bring her to the office."
Maria hesitated as she tried to explain that she didn't have anybody else to watch her daughter, but her supervisor interrupted, "Maria, you're an hourly employee, so if you leave now and take off tomorrow we won't pay you. And, I'm beginning to wonder if you're really able to manage this job…."
So, Maria can either leave to take care of her sick daughter who needs her or stay at the office in order to secure a reliable paycheck and continues employment, which she and her daughter also need.
This is the dilemma of many people in the United States because we live in one of the few countries in the world that do not require employers to offer sick days. There are 163 countries around the world that guarantee paid sick time, but not the United States!
Don't think that scenario sounds real? One in six workers in the U.S. reports that they or a family member have been fired, suspended, punished, or threatened with such action by an employer because they needed to take sick time for themselves or a family member.
Nearly 40% of private sector workers in the U.S. lack paid sick time. The problem is even worse in Tucson, where 50% of all private sector workers lack paid sick time.
Low-income workers are significantly less likely to have access to paid sick time than other workers. Among full-time, private sector workers in Tucson who earn less than $15,000 a year, 74% lack paid sick time. Furthermore, 72% of service workers and 82% of workers in Tucson employed less than 35 hours a week lack paid sick time.
Workers should not have to worry about losing their jobs or being punished because they are sick or need to care for an ill loved one. In fact, surveys show that a vast majority of Arizonans from all political parties favor earning paid sick time.
We are proud to be part of a coalition that is working to have the mayors and city councils of Tucson and Tempe pass a modest ordinance that will require employers to offer sick leave if they want to do business in those cities.
Join in the fight! We are looking for stories of people who have had to endure tough circumstances because they had no sick days, or people who have benefited from their sick leave, or other compelling related stories. Please read the flyer and fact sheet, and if you know of any clients, colleagues, friends, or family who have a story to tell, please encourage them to simply write it in a simple email and send it to Molly McGovern or Courtney Frogge.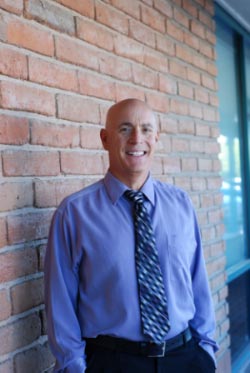 Eric Schinder, Ph.D.
President and CEO
Since 2005, Dr. Eric Schindler has been the President and Chief Executive Officer for Child & Family Resources, Inc. Dr. Schindler received his Ph.D. in Clinical Psychology from the University of Arizona in 1982. After internship training in child and family psychology at U.C. Davis, and postdoctoral training in pediatric psychology in Chicago, he has spent over 30 years working in Tucson community settings as an administrator, director, teacher, and practitioner. A licensed psychologist since 1984, he also served as an adjunct instructor in Family Studies at the University of Arizona for many years.
Previously, Dr. Schindler served for nine years as the Director of Clinical Services for La Frontera Center, Inc., a comprehensive community behavioral healthcare organization, where he was also the Director of Training for the APA approved Southern Arizona Psychology Internship Consortium. He maintained a private practice in psychotherapy for 20 years prior to assuming the leadership of Child & Family Resources.
We build strong communities where children can reach their full potential