Skip to Content
Fundraiser Percentage Nights With Eegee's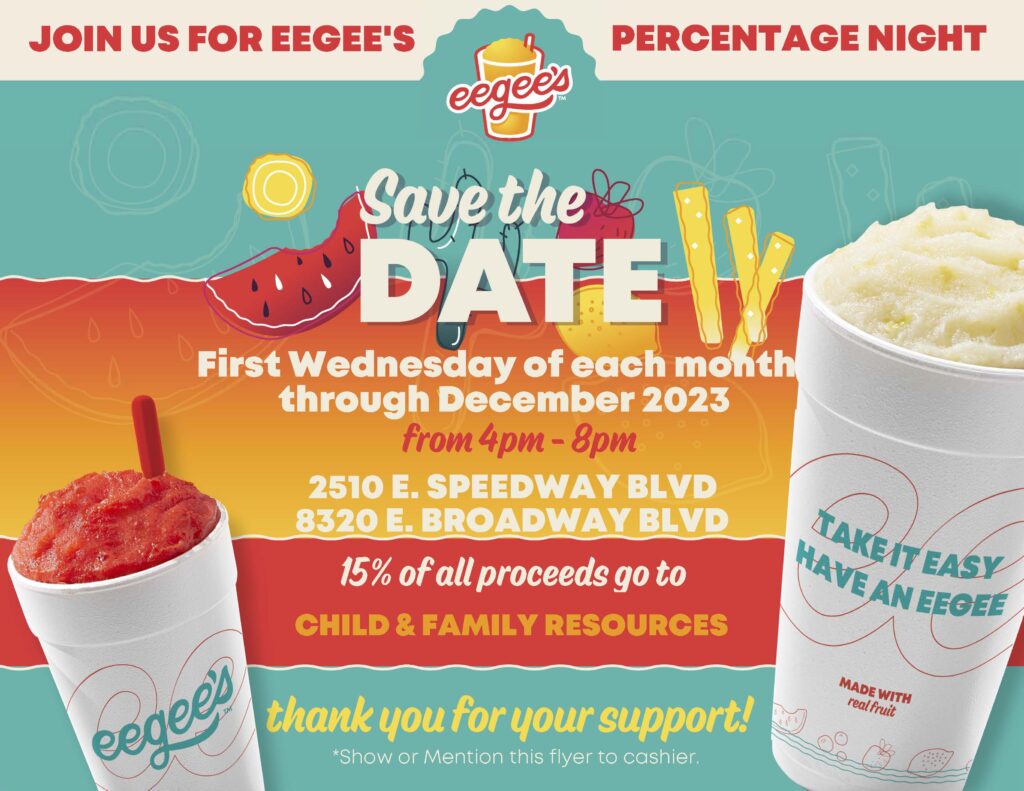 Eegee's Percentage Night Fundraisers – 15% of all proceeds go to Child & Family Resources
When?
First Wednesday of each month through December 2023 from 4 pm-8 pm
Where?
2 Tucson Locations:
2510 E. Speedway Blvd
And
8320 E. Broadway Blvd
*Must mention Child & Family Resources or show the flyer
How does it work?
We're very excited to partner with Eegee's for 2023! We're bringing you the opportunity to support children and families in Arizona just by eating a tasty meal. Join us for dinner on the first Wednesday of each month starting in November 2022 – December 2023 from 4-8 pm at either of the 2 Eegee's locations listed above, mention Child & Family Resources while ordering, and 15% of the total proceeds will go to us so we can continue to build strong communities where children can reach their full potential!
We build strong communities where children can reach their full potential