Skip to Content
Register to vote by scanning the QR code or clicking here.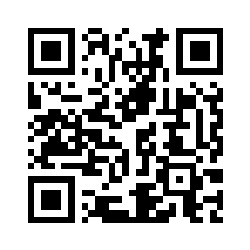 Politics can be nasty, especially here in Arizona. We know that people have lost relationships over political conversations and differences. It is not an easy subject. But that's not a good enough reason to opt out of the voting conversation!
Register Her understands this challenge. That's why their key strategy is to hire women to have personal, authentic conversations with their own community members about voting. It's not, "can you show up for this candidate?" It's, "can you show up for yourself and your children's future?"
The staff at Child and Family Resources is another key element of Register Her's strategy. Register Her recognizes that the political conversation in this country needs an injection of compassion and empathy, and that the employees at CFR have strengths in those areas.
How can we make the conversation about voting a "safe space?"
● Ask, "has anyone ever talked to you about voting?"
● Listen to their experiences with voting and politics, even if negative
● Provide information and materials that the client can take a look at in their spare time – don't pressure them in the moment
● Educate and inform without judgment
We build strong communities where children can reach their full potential