Skip to Content
Generous First Things First Grant Funds Critical Services for New Parents in Pinal County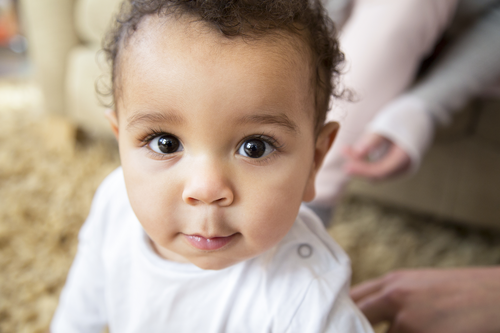 Home-Visitation Programs Are Proven to Prevent Childhood Abuse and Neglect
This past May 2018, CFR was thrilled to learn funding had been approved for a new proposal in Pinal County, which combines CFR's two successful home-visitation programs to offer support to new moms. This innovative program will offer a blended model of providing both Healthy Families (HF) and Parents as Teachers (PAT) under one roof, in a rural community – one factor which led to our PAT program winning a national award (see the full article)!  Through this program, CFR will serve an additional 600+ families through either the Parents as Teachers or Healthy Families model. This grant enabled CFR to hire more than 17 Parent Educators and Family Support Specialists, along with two supervisory staff, to facilitate the implementation of this program. This team of experienced and passionate professionals will provide a strong support system for new moms – a critical element of early childhood often missing for the families served through these programs.
The program got off to a running start, basing operations out of CFR's office in Casa Grande. This office, previously home to Healthy Families, is one of two potential offices that will serve as a home base for this grant-funded Home-Visitation program in Pinal County. CFR is also investigating the option to establish an office in the East Valley to better serve all zones of Pinal County – however, plans for a new office are still in the exploratory stages.
While this is a new program for CFR, the educational models that provide the foundation for this service are not – and both are models that CFR has successfully implemented in numerous communities. This program will offer both Parents as Teachers curricula (most commonly known at CFR as Building Bright Futures) and the Healthy Families model. Both programs utilize personal visits, group connections, resources and child screenings to partner with expectant and new parents to get their children off to a healthy start. These programs are proven to improve parent practices; provide early detection of developmental delays and health issues; prevent child abuse and neglect; and increase children's school readiness and success. Thanks to your strong community support, CFR is able to provide these programs in metropolitan and rural communities throughout the state – and has seen great impact through both programs. A comprehensive study in reported that 98% of families participating in HFAz had no substantial cases of child abuse and neglect during this program year.
Pinal Home Visitation kicked off their program with a Group Connection event on July 30 with several families who have already enrolled in the program. Families gathered at the Vista Grande Public Library in Casa Grande, where they came together for a group activity, and then gathered for story time and a song. A CFR Parent Educator gave a brief presentation about transitions and routines, sparking a discussion about sleep schedules, and how to make the change from being at home to returning to school. Seven families attend our very first group connection!
For more information or to enroll, call 520-881-8940. View our full list of home-visitation services and regions here. To participate in the program, parents must have or be expecting childbirth to five, and be located in an eligible zip code.
We build strong communities where children can reach their full potential