Skip to Content
CFR Steps In to Save Healthy Families Program in Lake Havasu City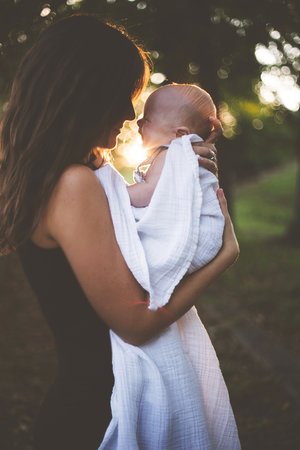 Lake Havasu City Office Opens in April to Resounding Community Support
Lake Havasu City, Arizona – This past spring, Child & Family Resources was asked by the state to take over the contract for Healthy Families in Lake Havasu City when the previous agency stepped down. CFR has an established office in Kingman, making this the second location in Mohave County with Healthy Families services available when the office officially opened in April 2018.
Thanks to your championing of Child & Family Resources in the communities where you live and work, CFR is known for a strong commitment to early intervention and prevention strategies – primarily through home-visitation during the first five years of life. One such program that follows this model is Healthy Families. Healthy Families is one of CFR's largest programs operated in several regions of the state, a version of which has been around since 1991. CFR expanded this program full-time to Kingman in 2007, and has been supporting families in Mohave County ever since.
When CFR was approached to assume this new contract, we were driven to ensure families would not lose access to their home services. Thanks to the extraordinary work of the Kingman area team, we were able to keep the program open. This new office in Lake Havasu City expands our service area in Mohave County, enabling us to reach an even greater number of new and expectant parents. The Mohave team was recently surprise by a statewide audit, and received a glowing review from the Healthy Families Statewide Program Manager for high participant ratios and home-visitation rates. This means more families are actively participating in the program – learning and growing as parents!
We are grateful for the vocal and outspoken recommendation of our partners, donors, and community supporters. Your strong support of CFR over the years opened the door to this opportunity so that together we could prevent the loss of these vital services in Lake Havasu City.
We are excited to note that in the upcoming year, our Healthy Families program will be the largest it has ever been, including new teams in Lake Havasu City, Casa Grande, and additional staff in Bullhead City. We will also maintain our presence in every other city we currently serve.
We build strong communities where children can reach their full potential