Skip to Content
Parent Educator Witness Success for Family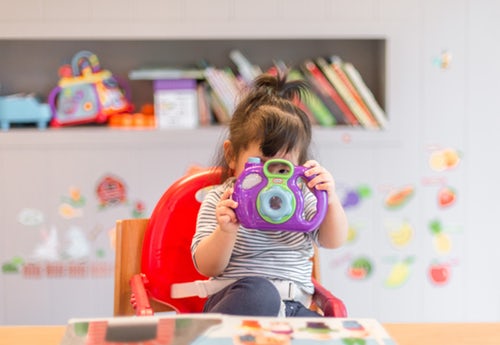 Concerned about the development of their child's speech, a Tucson family enrolled their child in Child & Family Resources' Special Needs program. Their parent educator worked closely with them, expressed the importance of early literacy development, and promoted strategies the family could use to promote that development. When the child turned three, CFR's parent educators encouraged the parents to have their child evaluated for developmental preschool to continue his speech and literacy development.
The school district began the long evaluation process and shared with the parents that their child may not qualify for the development preschool – instead may only be able to a few hours of speech therapy per week. Though discouraged by the slow process, the parents pursued the plan as they felt their son needed this increased educational support. The evaluation took months to complete, however, in the end, the school district decided that the child qualified for three full days of classroom instruction every week. The family was overjoyed by the news and what it will mean for this young boy's future.
Every morning, the child puts on his backpack and sits by the window, waiting for the bus to pick him up. Upon its arrival, he runs to the door, waving goodbye to his family. At his most recent parent educator visit, his parents have shared that they can't wait to enroll their second child in the preschool program as it has had such a positive effect on their first child's development. We are humbled that CFR is able to help families like this with your support.

Thank you for contributing to Child & Family Resources.
We build strong communities where children can reach their full potential