Skip to Content
Parents as Teachers Building Virtual Bridges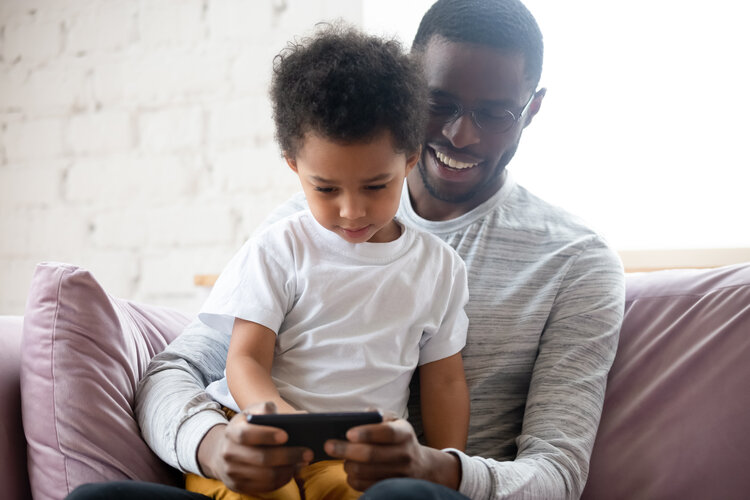 Parenting often takes a large support system, but last year many families' support was restricted to those in their immediate household, and for many others, still is. Our Parent Educators looked to help bridge the gap for families, and find creative ways to continue offering support.
Parents as Teachers offers monthly Virtual Group Connections to offer parents resources on various topics, and an outlet to find support. Their recent group connection, "Reading to Your Wandering Child" took place on Zoom and begin by having participants and Parent Educators introduce themselves, and share about their favorite books and what time of the day they like to read. Simple questions that helped engage parents around the topic of literacy.
Our Parent Educators read a couple of children's books aloud, and led parents in singing and dancing with their children! After a brief dance break, our Parent Educators broke the families up into smaller virtual groups to do a color sorting activity. Our Educators shared about the importance of reading to children, dialogic reading, how to choose books that are appropriate based on their child's age, and how to read to children in a variety of ways.
Reading to your child does not mean that they have to sit on your lap, with the parent reading every word on every page from beginning to end. Our Parent Educators worked to help parents see how they can read to their children and to know that it does not have to be the same each time you read to your child. Parents left the virtual connection with new ideas to try thanks to the support of their Parent Educators.
Using curriculum from Parents as Teachers, our educators aim to help parents gain positive parenting techniques and increase a child's school readiness and success. Parents as Teachers is for parents who are expecting or parenting a child aged birth to 4 years of age and who live in the service areas of Maricopa and Pinal Counties. Visit our website to learn more today!
We build strong communities where children can reach their full potential