Skip to Content
The Healthy Families Program Inspires New Mom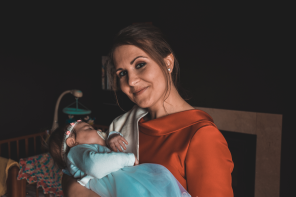 Child & Family Resources' Healthy Families program offers free, in-home support and education, to help parents be the best parents they can be. Our Family Support Specialists (FSS) work with families throughout the community.
Recently, one mom who was impacted by our Healthy Families program shared her story: "When I had my baby last year, I was new to Arizona. Like many other immigrants, I was feeling so lonely and confused about raising a baby in a community that I don't know a lot about. My FSS helped me to stay strong and taught me how to have confidence. I had postpartum depression and without my FSS's help I could not have made it through this challenging time. She connected me to some other providers and encouraged me to do something for it."
Thanks to you and your support Child & Family Resources is able to help new mothers like her overcome challenges they face in order to be the best parents they can be.
We build strong communities where children can reach their full potential