Skip to Content
Building Bright Futures Wins Blue Ribbon Affiliate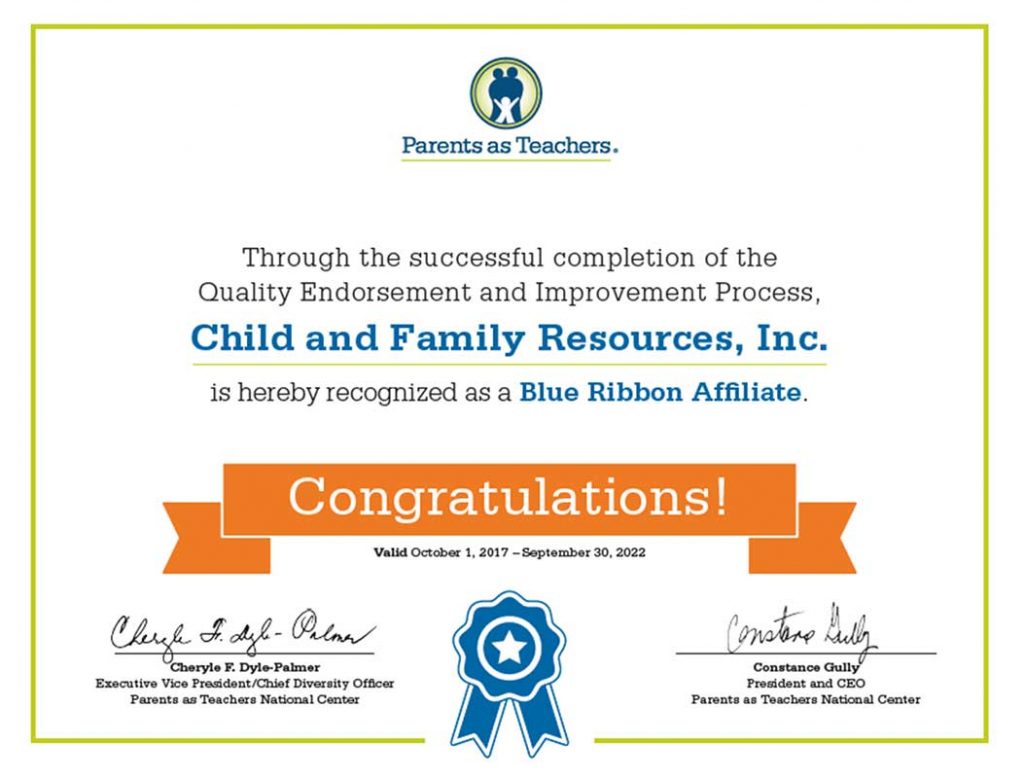 We are proud to announce that our Building Bright Futures Home Visitation Programs are now recognized as a Blue Ribbon Affiliate through Parents as Teachers. 
Our Building Bright Futures Parent Educators use the Parents as Teachers curriculum to support parents become the best parents they can be. Parents as Teachers is an evidence-based home-visiting parent education model that provides services to families with children in Maricopa County.
As a Parents as Teachers Affiliate, our program goals are to work in homes and communities to:
Increase parent knowledge of early childhood development and improve parent practices
Provide early detection of developmental delays and health issues
Prevent child abuse and neglect
Increase children's school readiness and success
Building Bright Futures chose to undergo an affiliate accreditation process through the national program, called the Quality Endorsement and Improvement process.
To earn an the highest recognition, Blue Ribbon accreditation, an affiliate must meet or exceed all 17 Essential Requirements, and also meet at least 75% of the additional Parents as Teachers Quality Standards.
We Are Proud to Say We Met or Exceeded All 17 Essential Requirements and Met 92% of the Quality Standards.
We are honored to be part of such an esteemed program that truly changes the lives of the people we serve:
"No words can truly describe how thankful I am to his program and to [Parent Educator] Vanessa for her patience with me, for her kind words through the worst of times, for the empathy she showed me, for her care to my beautiful son, and for her endless amount of wisdom and resources. She embodies what a Parent Educator should be: kind, well-informed, and compassionate. I am now seeing improvement in my son on a daily basis, both through milestones and feedings, and Vanessa has been a big part of getting him here." ~ T.L, Building Bright Futures parent
We build strong communities where children can reach their full potential