Skip to Content
UPDATED! Connie Curnett Wins 2017 Executive Excellence Award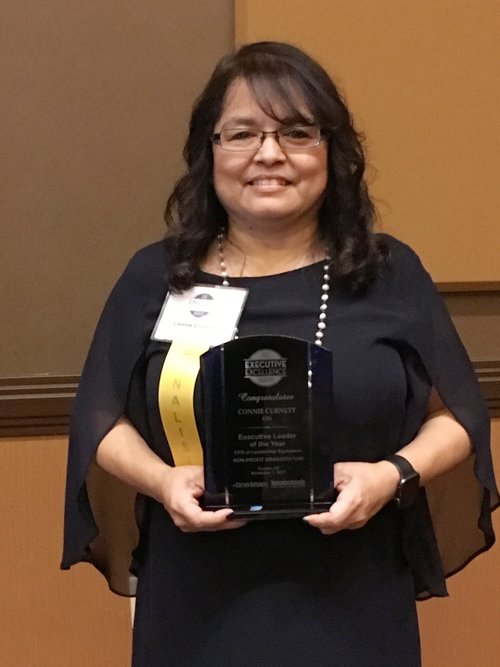 Chief Financial Officer, Connie Curnett, Wins 2017 Executive Excellence Awards for Nonprofit Cfos.
Inside Tucson Business' annual Executive Excellence Awards honor outstanding executives in the Tucson community. The Executive Excellence Dinner and Awards honor 42 executives that are CEO's, COO's, CFO's, or Executive Level Department Head.
Connie was one of three finalists in the category of Chief Financial Officer for a nonprofit organization. At the ceremony, Wednesday, November 1st, Connie was honored with the top award for the category.
Connie Curnett has over 30 years of nonprofit financial management experience and expertise. Since 2011, Connie has been working at Child & Family Resources, Inc. as the Chief Financial Officer where she directs all financial aspects of the business including accounting practices, budgeting, financial planning, financial analysis, monitoring of financial performance and interface with the financial community.
Connie Curnett models an exceptionally high level of professionalism in her role as the CFO of Child & Family Resources. It is rare to find a person who is so down to earth and pragmatic that she is viewed as approachable and engaging by staff at all levels, but who also has enormous credibility among Board of Director members, CEO, peers as an expert in her field. Connie has been a spokesperson for fairness, integrity and transparency for many years. She views her charge of spending public dollars wisely, and avoids any and all hints of impropriety and/or double standards in her approach to her work and the mission of the organization.
As a result, our business has an enviable reputation as a contractor and subcontractor as we pay our bills in a timely fashion, and are known for following high standards of care and fiscal practice. Agency auditors are enormously pleased to work with Connie as she is a collaborative partner who always stands up for ethical practices and adherence to GAAP principles and practices.
Managing a human services non-profit organization in Arizona is an enormous challenge. In spite of a recession, turmoil and cutbacks in funding in various state agencies and programs, Child & Family Resources has prospered. Over the last ten years revenues have grown steadily, and modest surpluses have been achieved. To a large extent our success is attributable to Connie's leadership, arguing that expansion and growth must be done strategically and with full recognition of the cash flow challenges inherent in developing new programs that require initial outlays of significant startup cash and then several months delay before funder payments arrive.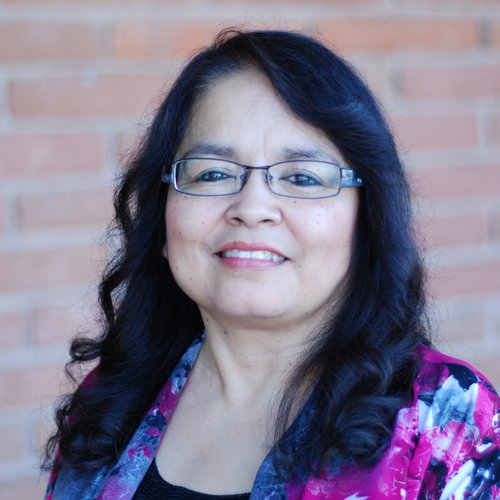 One of the things that makes Connie such a dynamic leader is her ability to translate financial language and principles into lay terms. She has provided regular education and training sessions to all our supervisors and directors across the state, and also offers regular one-on-one coaching and mentoring.
As a result, the sophistication of our managers, despite backgrounds as social workers, therapists, and counselors earlier in their careers, is a key strength of our organization. With over 50 contracts to manage, across the entire state, we rely on the expertise of our non-finance managers to be another set of eyes on financial data, and contract compliance.
One of the key differences between nonprofit and for profit businesses is the razor thin margins that nonprofits are expected to operate under. When the cultural norm is that generating operating margins much above one or two percent is considered undesirable, it is that much harder to assure business success. Nonprofits must invest in their operations and the future and are frequently unable to find dollars to do so, particularly in Arizona where contracts are written in many cases precluding generation of surpluses. It is in this kind of high pressure environment where Connie's skills have proven so valuable. She has superb analytical skills, can translate the big picture into understandable pieces for staff at all levels. She is a versatile, hard worker who has made a tremendous difference to our organization.
Connie Wins Top Prize
Award winners were announced at the November 1st, 2017 Executive Excellence Dinner & Awards held by Inside Tucson Business at the Desert Diamond Casino & Hotel.
Connie was joined by her team, her family, and fellow senior leaders at the award ceremony. She wanted to thank her family for their love and support, her team for their hard work, all of the Child & Family Resources staff for the good work they do, and her fellow leaders working beside her to make a difference in our organization and community.
We build strong communities where children can reach their full potential