Skip to Content
Healthy Families Program Helps Teen Mom: Rosa's Story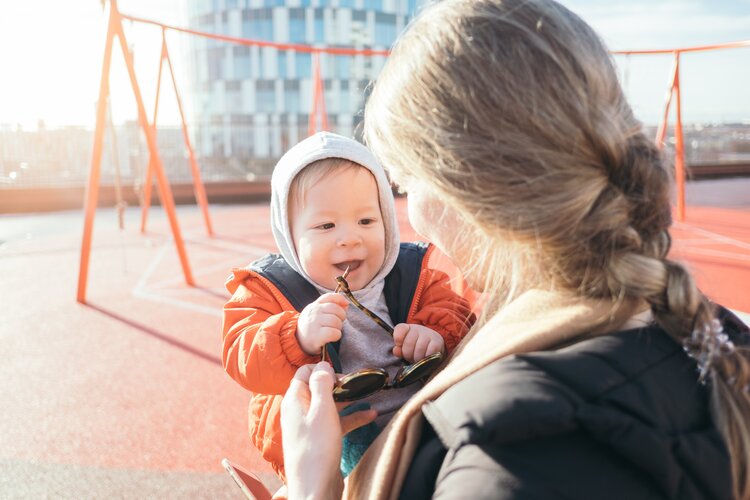 The Healthy Families program (HF) with Child & Family Resources is helping children and families navigate through this challenging time. Rosa has been enrolled in the Healthy Families program for the past three years. Here is her story:
Back in 2017, Rosa was only fourteen years old when she found out she was pregnant. Rosa enrolled in the Healthy Families program because she was eager to learn. She knew she was still young and growing herself. She often found herself worrying about how she'd complete school, successfully be a teen mother, and beating the many odds against her. Family members doubted she would finish school, and thought she'd end up being another statistic, but she was determined to graduate and prove them wrong.
During home visits, Rosa's Family Support Specialist (FSS) Gwen discussed safe sex and had a family planning conversation. Rosa then told Gwen that she was pregnant for the second time and was considering adoption. Gwen shared resources and encouraged Rosa to think about her options and what support was available to her. Toward the end of her pregnancy, Rosa was confident she could raise two children.
During this difficult time, Rosa found herself struggling with her oldest child's language. He was almost 3 years old and wasn't using sentences. Gwen and Rosa explored and discussed what she could do. Together they did activities like "Play-By-Play", "Tell me all about it", "Where, What, & Why Storytelling", and many more to increase the language he was hearing during the day and to enrich interactions. Rosa found Tucson Speech Therapy and immediately decided to enroll her child there. Over time using these resources, her son has flourished and is now using full sentences. It has been great to see Rosa's action and responsiveness to her child's needs.
Together they celebrate the work Rosa has done to get him where he is now. Her son is no longer scoring in the concern areas on his ASQ's. Not only have they accomplished goals, but this mother of two is also on her way to graduating in December of 2020, with only 3 credits left to complete her senior year of high school. Gwen and the CFR family couldn't be more proud of Rosa!
We build strong communities where children can reach their full potential