Skip to Content
Lives You're Changing: Kate and Daniel's Story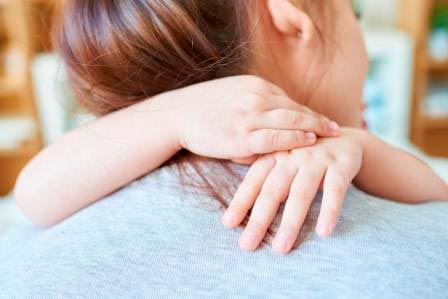 Every day, Child & Family Resources' Building Bright Futures program helps parents increase their knowledge of early childhood development, gain positive parenting techniques, provide early detection of developmental delays, and strengthen their children's readiness for school and success. In FY2013-14, we served nearly 400 families and 500 children in Arizona. Here are just one of the many personal stories which showcase the impact and success of this very special program.
Kate, a young mother to two-year-old Daniel, joined the Building Bright Futures program over concerns about her child's speech. She explained that it was difficult for her to understand Daniel and that she felt he was having trouble learning. Although Kate spent time with him to try and help him learn basic colors, shapes, numbers, and letters, Daniel simply was unable to retain any information. Seeking advice, Kate had him screened by her local school district but was told that he was fine and wasn't eligible for developmental preschool.
With the help and guidance of her Parent Educator from Building Bright Futures, working together on parent/child activities in language development, Kate was referred to the Arizona Literacy and Learning Center for another evaluation for Daniel. The results showed that Daniel was scoring 70% below where his speech should've been for his age. With the new results in hand, Kate persisted in having another evaluation by her school district, and fortunately, this time Daniel was found eligible for developmental preschool.
After attending six months of developmental preschool, Daniel is now able to count to ten and can recognize at least eight numbers, nineteen letters, knows his shapes and colors, and is beginning to write the letters of his name. He's also receiving speech therapy each week, and Kate is already seeing amazing improvements. Moreover, Kate and Daniel recently attended a Story Time event through the Building Bright Futures Group Connections group, where for the first time, Daniel was engaged, interacted, and asked questions – something he didn't do before.
Kate decided not to ignore her concerns and with determination and persistence, was able to receive the vital services she needed for Daniel to learn, grow, and succeed!
Kate and Daniel's story wouldn't be possible without the partnerships with special friends of Child & Family Resources, like you, who are making this life-changing work possible every day. Your ongoing support is making life better for thousands of Arizona children and families every year. On behalf of Kate, Daniel, and all of us at Child & Family Resources, a heartfelt thank you!
We build strong communities where children can reach their full potential