Skip to Content
Martha K. Rothman Lifetime Achievement Award Winner 2023
Martha K. Rothman Lifetime Achievement Award Winner
Penelope Jacks has a long history of diligently championing the issues of children and families. She has had a significant impact with far-reaching results and has successfully made today a better place for Arizona's children.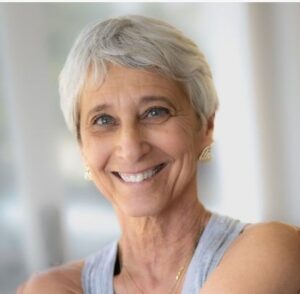 Penelope began her career as a kindergarten teacher, with a BA from Grinnell College. She received her JD from the University of Illinois in 1975. She then worked for Legal Aid in Georgia and Illinois representing and lobbying for children, the poor, the elderly, and the incarcerated.
Since moving to Tucson in 1983, she has taught at the UA, and ASU, worked as a consultant on a variety of public policy issues affecting children, and was the Director of the Children's Action Alliance's Southern Arizona office and Early Childhood Policy for 22 years.
Penelope has served on a variety of public and not-for-profit boards of directors, including a number of years on CFR's board. She is currently chair of the board of the Center for Economic Integrity.
When Penelope retired, she told everyone that she would not be doing for free what she used to do for money. A few days later she became the Chair of the Strong Start Tucson initiative campaign to provide public funding for high-quality preschool for low-income kids. With many stops along the way, SST became Pima Early Education Program Scholarships (PEEPS), the achievement of which she is most proud.
Penelope likes to do many things—yoga, astronomy, and baking, among others—but she has only one hobby, her many, deep, and long-lasting friendships.
Penelope is married to Terry Connolly, Professor Emeritus at the UA Eller College. They have two grown-up children, two dogs and a tortoise.
About the Award
Martha Rothman was the founder of Child & Family Resources, Inc. and served as its Executive Director for 35 years.  A tireless and passionate advocate for early childhood education she championed the formation of our agency in Tucson in 1970 when it was known as Tucson Association for Child Care.  It seemed natural to name a Lifetime Achievement award in honor of CFR's founder given her many years of work to make children's lives better.
Call For Nominations & Award Ceremony
Award Winners have been selected for 2023. Please email development@cfraz.org for more information regarding future nominees.
Please join us on September 30 at our Program Round Up for the award ceremony!
We build strong communities where children can reach their full potential