Skip to Content
Parents as Teachers Home Visitation Program Teaches the Importance of Play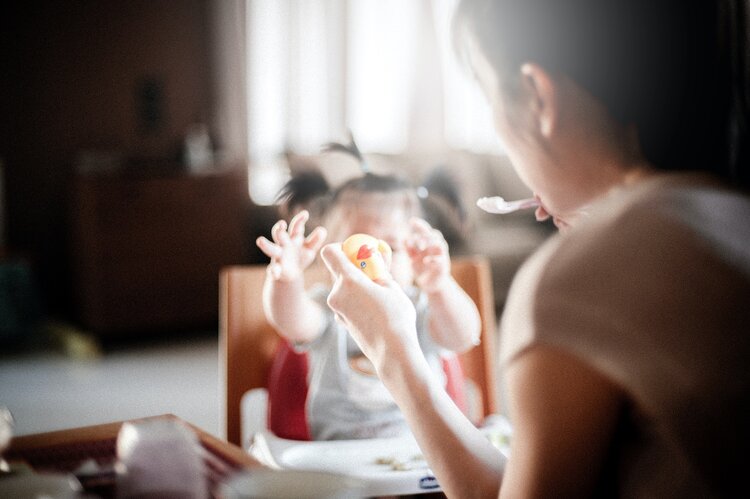 We can all agree kids love to play, but not every parent is aware of the educational benefits of learning through play. That was the case for one experienced mother who did not feel playing was learning.
Since joining our Parents as Teachers Home Visitation Program (PAT) over a year ago, this mother has gone from not really interacting or playing with her children, to understanding the importance of play and how it can help her children develop their social and cognitive skills, mature emotionally, and gain the self-confidence they need to engage in new experiences and environments. Her relationship with her children has improved for the better and mom tells us that she sees a lot of growth in her younger children than she did with her older children at the same age.
Mom now uses play every day to teach her daughter the alphabet, practice writing, develop fine motor skills, counting, using scissors and glue. She also uses play to help her daughter learn to follow directions! Mom states her younger children feel more confident in themselves and are always willing to explore new learning materials. It isn't just her children who have gained, mom herself says she feels more relaxed as a parent which helps her to be an even better mom to her children!
We build strong communities where children can reach their full potential