Skip to Content
Special Needs Program Shines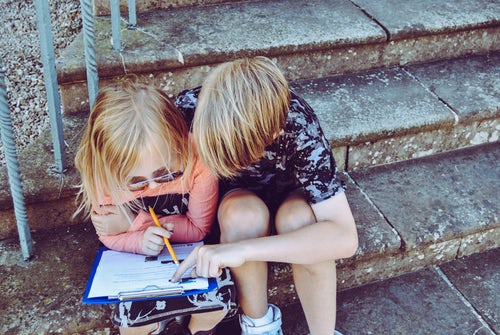 Child & Family Resources' Special Needs program is a free and voluntary program that gives parents key information about early childhood development that will provide early detection of developmental delays and increase their child's school readiness and success. Recently during a June group connection, the special needs team had a group session where they talked about the importance of science in the home and how families can teach it in a fun way.
The June group session was all about dinosaurs! Families were able to search for dinosaur fossils, hatch dinosaur eggs, find baby dinosaurs inside and make dinosaur tails from construction paper, glue, scissors and string. Families also learned from one another about how to incorporate science in the home, with a discussion led by the team members.
This has been by far the most successful group connection both in the northwest and the southwest. Parent educators work hard to come up with great activities that the parents will be able to recreate in their homes. The group sessions keep getting bigger and better, and that's because of your support. Thanks to you, we can continue to help families across the state of Arizona!
We build strong communities where children can reach their full potential