Skip to Content
Register to vote by scanning the QR code or clicking here.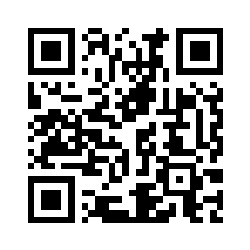 Do you know the difference between your local, state and federal representatives?
If not, it's OK! While the elected officials that represent you in D.C. might get more name recognition, local and state leadership tends to impact your life more directly.
Each state elects two U.S. Senators, and depending on the population, a variable number of U.S. Representatives. In Arizona, there are 9 Congressional Districts, which means 9 U.S. Representatives are sent to Washington, D.C. to represent YOU. U.S. Senators and Representatives are paid to represent the interests of you and your family at the federal level.
● Find your U.S. Representative here!
● In 2022, Arizona's U.S. Senators are Kyrsten Cinema and Mark Kelly.
Meanwhile, each state has its own internal legislature. Citizens vote to send a certain number of State Senators and State Representatives to the state capitol to serve your interests at the state level. In Arizona, there are 30 legislative districts (or "LDs"); each LD elects two representatives to the Arizona House of Representatives, and one State Senator for a total of 60 State Representatives and 30 State Senators.
If you don't know who your state reps are, you're not alone! But it's easy to find out:
● Figure out your legislative district here – just type in your home address
● Then, you can look up the roster of elected:
○ Arizona State Senators
○ Arizona House of Representatives
Once you know who your state reps are, look them up on social media and follow them!
It's an easy way to get smart on what they care about – then you can decide if that
matches what is important to you.
We build strong communities where children can reach their full potential