Skip to Content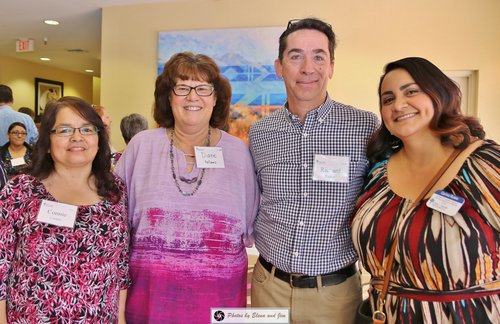 On Tuesday, May 8, 2018, we held the 9th Annual Champions for Children & Families luncheon at the Doubletree at Reid Park in Tucson, Arizona.
With over 325 guests and 9 sponsors, the event raised over $43,000! Most importantly, this annual awards ceremony celebrated the great works of over 19 CHAMPIONS for children and families in our community and shone a light on the ever-increasing needs of children, teens, and families in Arizona.
Thank you for helping make the 9th Annual Champions for Children & Families Tucson luncheon a success!
Congratulations to the 2018 Honorees
Martha K. Rothman Lifetime Achievement Award
RUSSELL AND BARBARA MILLER
Champion for Children & Families Award
CHRISTINE SWENSON-SMITH
Gabe Zimmerman Emerging Champion Award
DR. ANDREW CRONYN & DR. TRACEY KURTZMAN
The Spotlight Award
THE ARIZONA DAILY STAR
Thank You to Our Sponsors
Additional Thanks
Angelique Lizard, Danyelle Thomson, Ross Zimmerman, Emily Nottingham, Mary Swallow, Victor Mercado, and Bill Berk.
We build strong communities where children can reach their full potential